I collaborate with people who have a clear vision, motivation, adequate resources and realistic time frames to achieve their goals.
I do market research and business intelligence mapping first, then collaborate on strategy, and work towards short term milestones to achieve the long term objective, evaluating and adjusting as we go.
The majority of my work falls in the first half of the bell curve.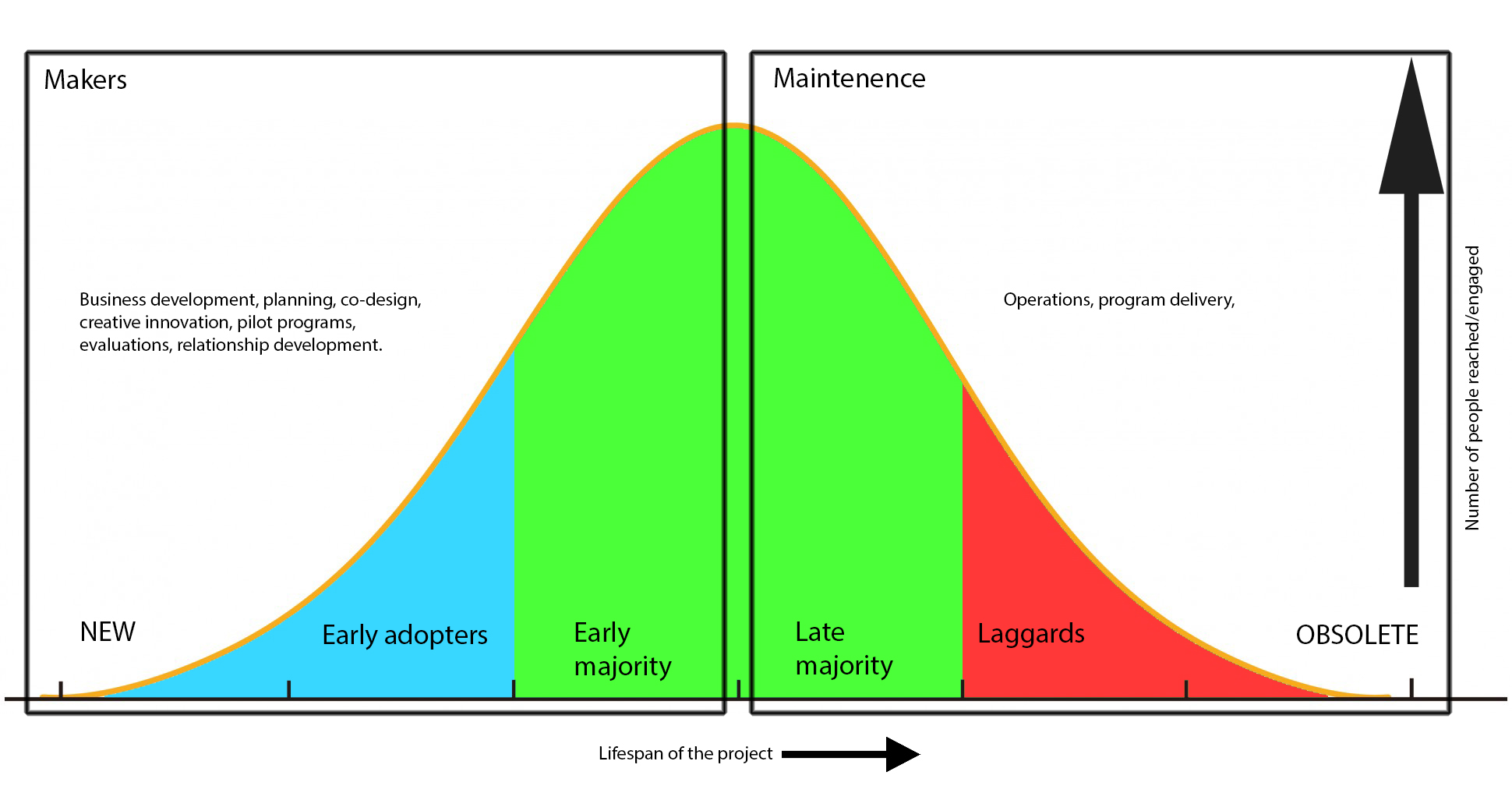 —
I'm currently employed by CityLibraries Townsville's Planning and Business Development team to help the organisation adjust to a flatter, more agile organisational structure and to help drive discovery, development, and communication for 70 staff serving a region of 190,000 residents.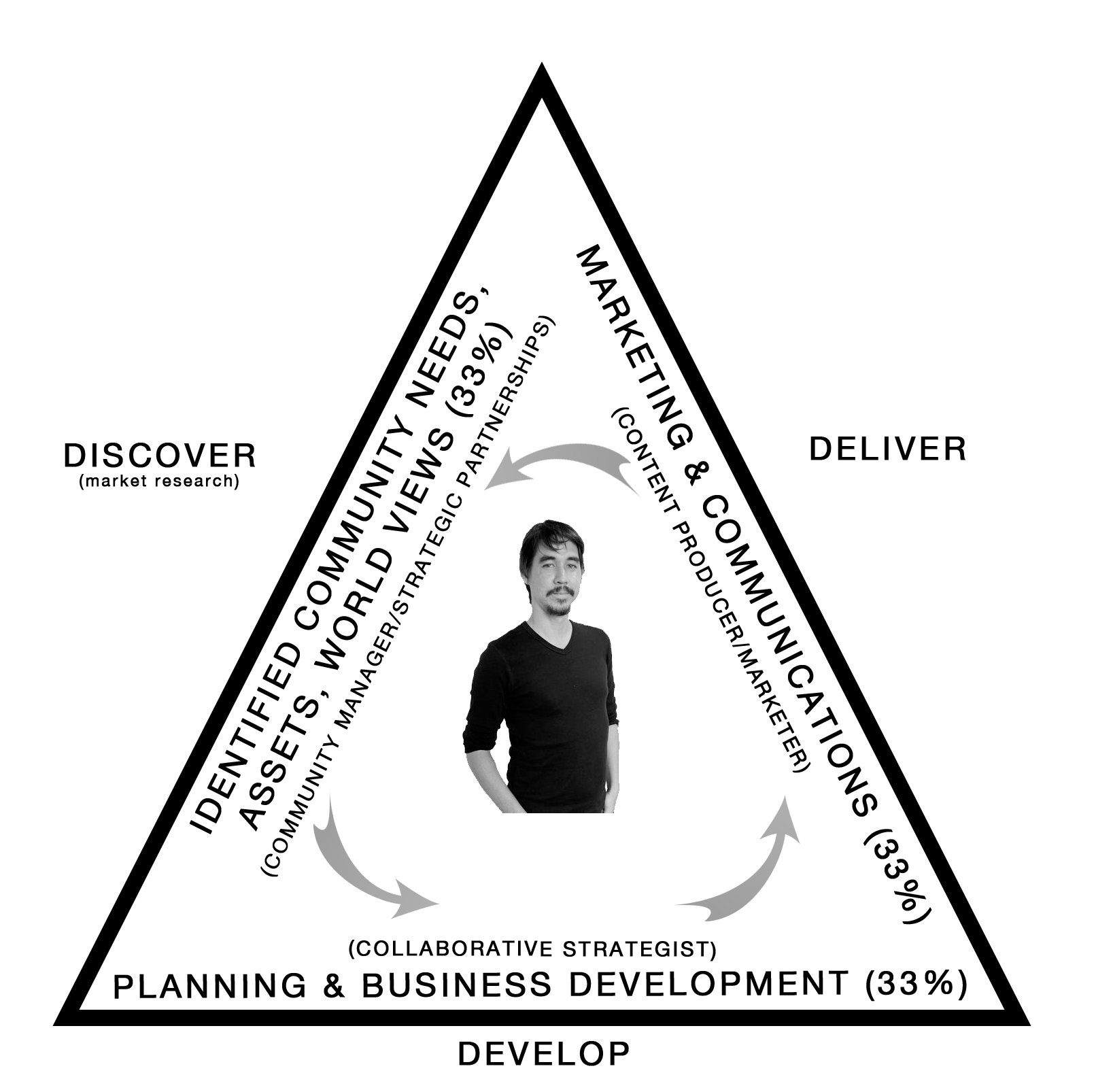 Libraries are a social bridge between government and private citizen, where information, trust and influence flows both ways.
While some libraries evolve and adapt as the world changes, many libraries waste this opportunity. 
Next time you drop in to your library ask what your library is doing to stay relevant how they are helping your community become more prosperous."
Key objectives include helping the entire library team (and broader Townsville City Council team):
DISCOVER
Developing and nurturing relationships and partnerships with customer groups; listening to and understanding, curation of information/data, and development of engagement and business development strategies to benefit the organisation, local council, customer groups and partners.
DEVELOP
Align all services, products, events and resources to be more effective for serving the community based on evidence from DISCOVER, plus with a little added delight.
Implement a customer focused approach to providing products, services and asset development, leveraging off the new operational structure.
Producing content, products and services with a focus on the digital sharing/connection economy to benefit the organisation, community and customer groups in a sustainable way.
Communications strategies.
Marketing strategies.
DELIVER
Content production.
Products, programs, services, events.
How I achieve this:
Planning and Business Development. Contribute to the development of resources, project plans and strategic partnerships/relationships that support community needs, library operations and local government initiatives, which contribute to improving CityLibraries Townsville and the local council's effectiveness in its business. (30%)
Community Manager. Engaging with the community to develop and curate a rich understanding of community needs, desires, habits, behaviours and world-views that will benefit the community, library and local government products, services and events through richer relationships. (30%)
Content Producer/Marketer. The production of inspirational and provocative storytelling and digital content. (30%)
Mentor. Mentoring staff. (10%)