I'm currently employed by CityLibraries Townsville's Planning and Business Development team to help the organisation adjust to a flatter, more agile organisational structure and to help drive discovery, development, and communication for 70 staff serving a region of 190,000 residents.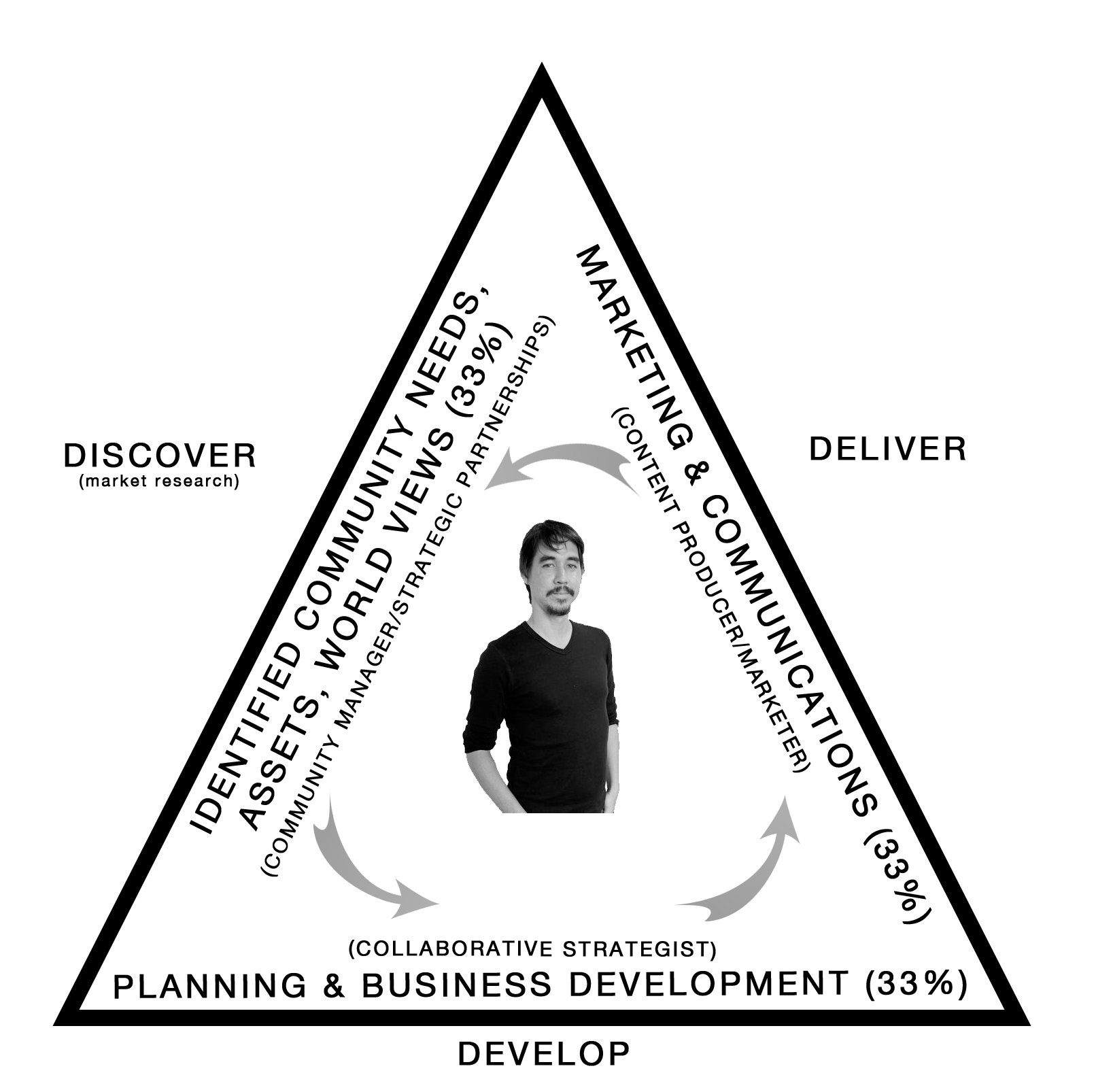 "Are libraries still relevant?"
Truth is, libraries are incubators for social confidence, angel investors for the connection economy, and a collective pulse for their community's well-being.
Libraries are a social bridge between government and private citizen, where information, trust and influence flows both ways.
Libraries evolve and adapt as the world changes. 
Confident leaders understand and resource this truth. I am one of those leaders.
Next time you drop in to your library ask what your library is doing to stay relevant how they are helping your community stay ahead of the curve."
Key objectives include helping the entire library team (and broader Townsville City Council team):
DISCOVER
Developing and nurturing relationships and partnerships with customer groups; listening to and understanding, curation of information/data, and development of engagement and business development strategies to benefit the organisation, local council, customer groups and partners.
DEVELOP
Align all services, products, events and resources to be more effective for serving the community based on evidence from DISCOVER, plus with a little added delight.
Implement a customer focused approach to providing products, services and asset development, leveraging off the new operational structure.
Producing content, products and services with a focus on the digital sharing/connection economy to benefit the organisation, community and customer groups in a sustainable way.
Communications strategies.
Marketing strategies.
DELIVER
Content production.
Products, programs, services, events.
How I achieve this:
Planning and Business Development. Contribute to the development of resources, project plans and strategic partnerships/relationships that support community needs, library operations and local government initiatives, which contribute to improving CityLibraries Townsville and the local council's effectiveness in its business. (30%)
Community Manager. Engaging with the community to develop and curate a rich understanding of community needs, desires, habits, behaviours and world-views that will benefit the community, library and local government products, services and events through richer relationships. (30%)
Content Producer/Marketer. The production of inspirational and provocative storytelling and digital content. (30%)
Mentor. Mentoring staff. (10%)
Contrary to traditional perspectives, work is personal and purposeful.
My guiding motivation for working with our council is to help form strategic partnerships/relationships (local, state, national, international) that will help empower our residents and business to increase their own capacity so they can improve quality of life for themselves, their families, their peers, and build a more prosperous city.
This includes the motivation to see Townsville as a leading city of innovation in the Asia Pacific, with a bias towards the digital/connection economy, and a brighter future for people living in the tropics.
My mantras
Do it first, better or differently.
Automate and generate.
Make it simple and effective.
Industry peers
For community management: Richard Millington of FeverBee has extensive experience
For business development: McKinsey & Company team always provide valuable insight
For practical marketing philosophy: Seth Godin leads the way